Mercuri International has once again been selected one of the Top 20 Sales Training Companies globally by Training Industry, Inc. The list is part of Training Industry's mission to continually monitor the training marketplace for the best providers of training services and technologies. 
Selection to this year's Top 20 Sales Training Companies List was based on the following criteria:
Industry recognition and impact on the sales training industry 
Innovation in the sales training market 
Company size and growth potential 
Breadth of service offering 
Strength of clients served 
Geographic reach 
"The Sales Training segment showed a strong innovation push in 2015 with continued above average growth rates." says Ken Taylor, chief operating officer, Training Industry, Inc. "The companies selected to this year's list are leading the deployment of some new strategies in mobile learning, micro-learning and innovation in sustainability in support of their programs." 
"This year's list demonstrates the continued strength and quality of offerings of the Sales Training segment," says Doug Harward, chief executive officer, Training Industry, Inc. "These organizations are leading the way in providing their clients with innovative products and services in their desired modalities."
"We are very happy to once more be awarded for all the impactful work we do with clients world-wide"

Mr. Frank Herbertz, CEO Mercuri International Group.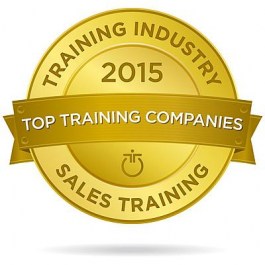 Press Contacts
Frank Herbertz, CEO Mercuri International Group press@mercuri.net Telephone: +86 136 2179 5242
Ken Taylor, COO TrainingIndustry.com Telephone: +1 (919) 653 4992 ktaylor@trainingindustry.com
About TrainingIndustry.com
TrainingIndustry.com spotlights the latest news, articles, case studies, and best practices within the training industry. Our focus is on helping dedicated business and training professionals get the information, insight, and tools needed to more effectively manage the business of learning.